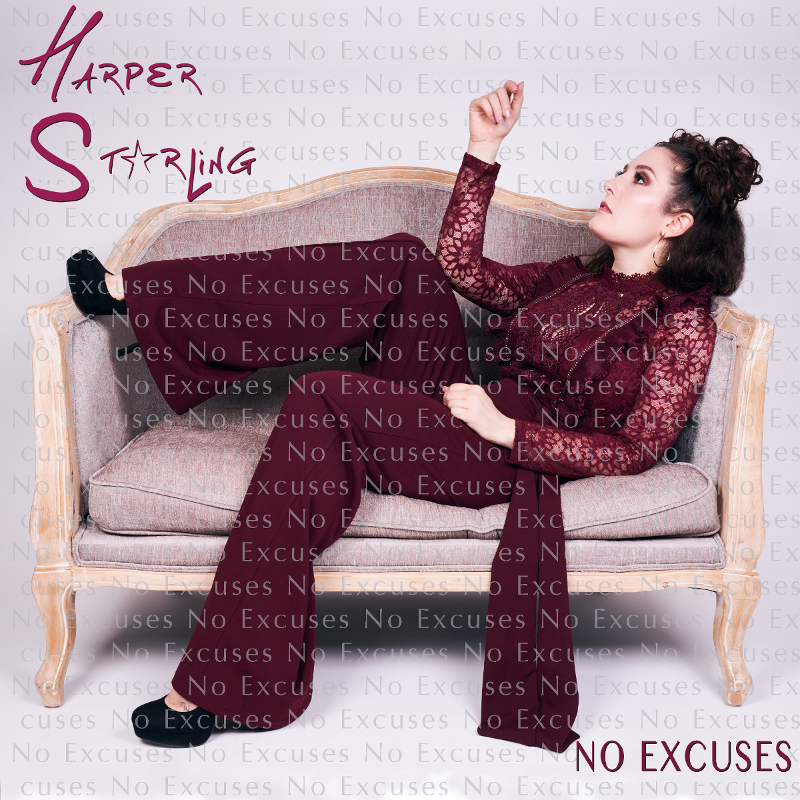 After multiple top 20 Billboard dance hits including "Euphoria", which reached #1 produced by: the Perry Twins (Rihanna, Jennifer Lopez), this former Wisconsin girl makes Los Angeles home.
Her next single, "No Excuses", shows off Harper's strong vocals and fun personality while sending a positive message of encouraging you to get up and make things happen in your life. Co-written by Harper, The Jackie Boyz "Carlos Battey" (Madonna, Jason Derulo, Justin Bieber) and Gemini (Justin Bieber, Post Malone). This song is sure to get you on your feet and motivated!
Harper's "No Excuses" video brings those lyrics to life with a visual that captures her beauty and fun, witty spirit and infectious smile. For this video, Harper teamed up with former Arista, Polygram, Sony, recording artist/composer/producer Cindy Valentine (Bebe Rexha, CC Catch, Ventresca, Alisha), now running, The Star Groomer LLC. Cindy executive produced the "No Excuses" video concept and story line alongside Harper and videographer Noel Maitland.
Harper has been featured in LA Weekly, LA Times, Billboard Magazine, Buzzfeed, iHeartRadio, The Hollywood Reporter, Teen Music Insider and many other prestigious media outlets.
"No Excuses" Single & Video released on August 20th, 2020.